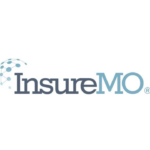 See InsureMO at InsurTech Connect 2022
Experience InsureMO's revolutionary platform and speak with our experts to see how you can connect your products to any eco-system with ease and speed!
Connected Insurance
KeyDesign follows a standard procedure of using log files. These files log visitors when they visit websites. All hosting companies do this and a part of hosting services' analytics. The information collected by log files include:
Rating-as-a-Service (RaaS) for insurers
Solution for insurers, MGAs, ISO and non-ISO requirements
Insurance API Library
Non-Insurance APIs and more…
Experience InsureMo yourself
Get a demo on how InsureMO can connect your business to digital channels quickly and peruse our digital product library of over 3000 insurance products defined with coverages, limits, deductibles, rating tables, loss costs, forms requirements, etc.
Learn how InsureMO
can complement your core legacy system and extend the life of your
legacy investments while modernizing your business where it matters!
We look forward to seeing you at ITC Vegas!
InsureMO North America Team
contact@insuremo.com
About InsureMO
InsureMO® (for "Insurance Middle Office") is eBaoTech's PaaS (platform-as-a-service) offering for insurance industry. Positioned as the connectivity and enablement platform for insurers, traditional channels, affinity partners, and FinTech/InsurTech startups, InsureMO accelerates insurance innovation, improves connectivity among stakeholders, and handles the massive volume, variation, and velocity of data in the "Digital Age." Acting as middleware for the insurance industry, InsureMO frees insurers from legacy constraints and unlocks their ability to innovate and connect to stakeholders.
For more information, please visit our PaaS enablement site at www.InsureMO.com