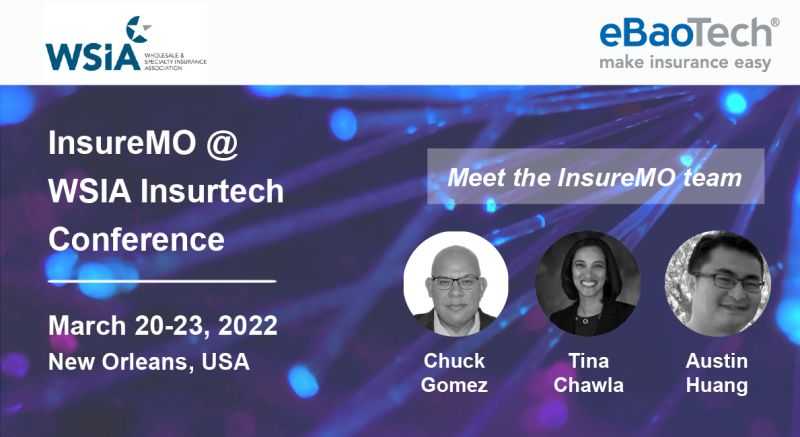 The WSiA InsurTech conference held during the week of March 20 was back on track and even more this year. The conference noted that they had the biggest turnout to date over any previous InsurTech conference with over 400 registered attendees.
The agenda was filled with a lot of great content, but two themes stuck out: Cyber is a serious matter for all parties and digital platforms are a major trend in supporting the digital future of the wholesale and specialty markets.
With Cyber, it was clear that social engineering trends dealing with hacking and phishing were on the rise and nobody – personal or commercial – are safe with email still be the most frequent way to infiltrate systems and networks. Hence the recent fast growth of cyber insurance and technology solutions offered today. With platforms, there were an array of providers and sessions that helped the attendees understand what a platform is (a one-stop place to offer features and functionality natively on the cloud), what the current trends are (APIs and microservices), and how to build or select a digital platform (cloud based is key to best leverage cloudonomics).
With over 40 exhibitors this year, there were plenty of solutions to go around from unstructured text ingestion vendors (CogniSure) to digital platforms (eBaoTech's InsureMO and Dark Matter) to various rating solutions (eBaoTech's InsureMO, Verisk) and broker administration systems (Vertafore) to core vendors (Insurity, MGA Systems) with plenty more all around us. Every surplus line carrier, wholesale broker and MGA walking through the exhibit could likely find multiple solutions to solve their problems back home.
I'm looking forward to next year's conference in Nashville 4/2/23 – 4/5/23.