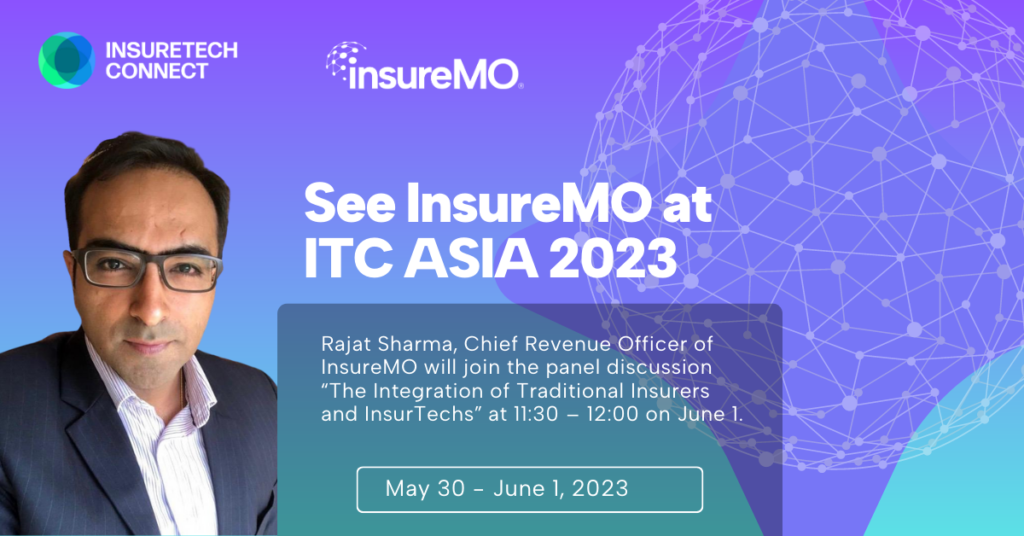 ITC Asia is the region's largest insurtech event – offering unparalleled access to the most comprehensive and global gathering of tech entrepreneurs, investors, and insurance industry incumbents. Over the course of three days, the industry will convene to showcase new innovations, to learn how to increase productivity and reduce costs, and ultimately to enrich the lives of policyholders. The superlative networking, with tens of thousands of meetings, is one of the hallmarks of an ITC event. For more information about this event, please visit https://asia.insuretechconnect.com.
Rajat Sharma, Chief Revenue Officer of InsureMO will join the panel discussion "The Integration of Traditional Insurers and InsurTechs" at 11:30 – 12:00 on June 1. eBaoTech is also an exhibitor at ITC Asia. Come and visit us to learn the latest developments of our Insurance PaaS/middle office – InsureMO.
To arrange a meeting at the event or request a demo, please fill up the form below.