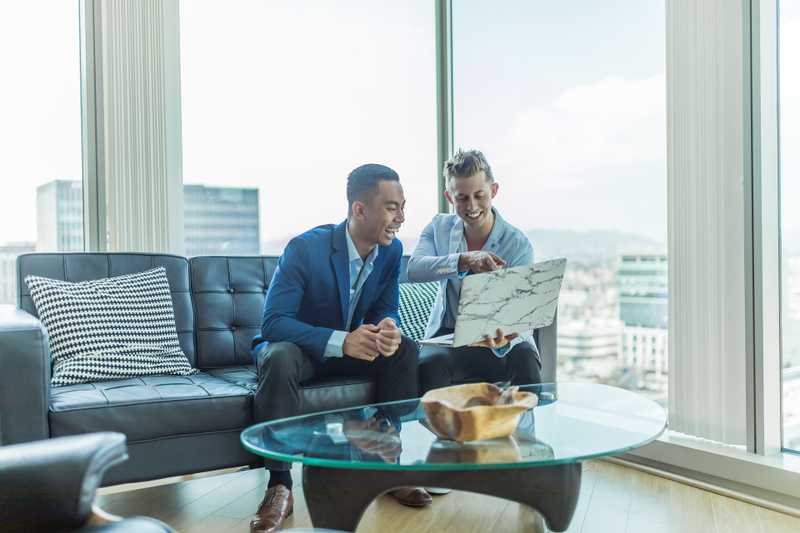 Dah Chong Hong Holdings Improves the Efficiency of Insurance-related Business with eBaoCloud AutoShop powered by InsureMO
One of China's top 10 auto trading groups, Dah Chong Hong Holdings Limited (Dah Chong Hong) has been using the eBaoCloud® AutoShop platform for over a year now. Using the platform's centralized management, they have been able to improve policy issuance rates and renewal success rates, as well as improve after-sales services. From Dah Chong Hong's perspective, the platform has been a great support, in terms of refining management and implementing new business strategies in the insurance sector.
In 1979, Hong Kong Dah Chong Hong entered the automobile market in Mainland China, determined to expand its domestic business and become one of the most competitive automobile groups in China. Today, it's domestic automobile business includes more than 20 imported and domestic automobile brands, covering 34 major cities with nearly 90 stores. Dah Chong Hong and eBaoTech reached an agreement in early 2020. Both sides overcame the difficulties of the pandemic, and following two months of deployment, the pilot was finally launched. In June 2020 the eBaoCloud AutoShop platform was officially launched. The online platform for insurance and vehicle service management has helped Dah Chong Hong to overcome the challenges brought to the industry by the pandemic. Growth in the number of policy renewals has also remained consistent throughout this period.
With regard to this cooperation with eBaoTech, Zhao Yingchun, General Manager of DCH insurance agency said, "In recent years, we have been determined to push ahead with digitalization. This insurance business management system launched in cooperation with eBaoTech is an important measure for our company, in terms of both business process optimization and digital transformation. We extend our heartfelt thanks to eBaoTech for their strong support of Dah Chong Hong's digital insurance platform. During the height of the coronavirus pandemic in China, the team at the eBaoCloud AutoShop had to overcome many challenges. After three months and nearly 20 remote training sessions, they provided detailed training and guidance to more than 400 Dah Chong Hong employees across nearly 90 stores. Following careful and meticulous data sorting, the team managed to efficiently convert hundreds of thousands of base customers. Following the launch, the team began with the rollout of an all-day, full-service operations and maintenance concept. The concept received praise from front-line staff on account of its service approach and quality. The success of this system is not only proof of Dah Chong Hong's efforts in information management but also of the strengths of eBaoTech's team."
Peggy Peng, General Manager of the eBaoCloud AutoShop Business Department, said, "We are really pleased with this partnership with Dah Chong Hong. Both companies have reached a consensus in many areas, including system functions and business management. In January 2021, the CBIRC (China Banking and Insurance Regulatory Commission) announced that insurance agents and automobile dealers must achieve system intercommunication, business interconnection, and data linking with cooperating insurance companies. Before the new regulations were issued, deployment of Dah Chong Hong's insurance platform had already been completed. This, in itself, is a testament to Dah Chong Hong's vision and the modern management structure at the company. We look forward to continued cooperation with Dah Chong Hong under these new regulations, and anticipate further achievements."
The eBaoCloud AutoShop platform is a one-stop insurance service platform developed especially for automakers, dealers, and financial service companies. The platform connects to insurers' policy administration systems via API calls and can connect to tenants' existing management systems in a secure and stable manner. Therefore, tenants such as car dealers and automakers can build their own insurance and customer services systems that provide car owners with one-stop services covering insurance purchases, car repair and maintenance, and claim settlement. AutoShop has proven an effective tool to increase customer loyalty and boost brand influence. Currently, 26 general insurance companies in China have already integrated with the platform, including the Top 10 general insurance companies in terms of the highest premiums. The platform has already achieved full coverage of functions, products, and regions. AutoShop's users include four of China's Top 10 auto trading groups and two auto OEMs.
About Dah Chong Hong
Dah Chong Hong Holdings Limited entered the Mainland China automotive market in 1979, determined to expand its domestic business. It has always taken a modern approach to management and uses an efficient operational structure to sell vehicles and provide comprehensive after-sales services. With a focus on luxury and mid-to-high-end brands, its current domestic automobile business includes more than 20 imported and domestic automobile brands, such as Bentley, Lexus, Mercedes-Benz, FAW Audi, BMW, Lynk & Co, Dongfeng Honda, Dongfeng Nissan, FAW Mazda, FAW Toyota, GAC Honda, GAC Toyota, FAW Volkswagen, Haima Automobile, Buick, Chevrolet, Saic Maxus, Qingling Motors, Foton and MAN SE. Dah Chong Hong covers 34 major cities and provides sales, after-sales services, parts support, and information feedback services. http://www.dchmotor.com.cn/index.html