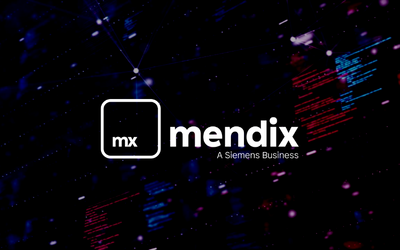 InsureMO and Mendix Announce Strategic Partnership to Accelerate Digital Transformation for the Insurance Industry
Singapore , October 31, 2023 – InsureMO, a leading cloud-native insurance middleware platform provider, and Mendix, a global leader in enterprise low-code solutions, today announced a strategic partnership to help insurance companies accelerate their digital transformation initiatives.
The insurance industry is facing pressure to transform legacy systems and business models. In order to stay competitive, insurers need to be able to quickly develop and deploy new applications and digital experiences. However, many insurers are constrained by complex, legacy IT environments.
This new partnership brings together InsureMO's middleware platform and insurance domain expertise with Mendix's industry-leading low-code application development capabilities. Integrating InsureMO's cloud-native microservices with the Mendix low-code platform will enable insurers to:
– Rapidly build and deploy new customer-facing applications using drag-and-drop simplicity
– Integrate and orchestrate core insurance systems using InsureMO's API-driven microservices
– Improve operational efficiency by automating manual processes
– Gain real-time insights from data to drive better decision-making
Rajat Sharma, CRO at InsureMO, shares, "Our collaboration with Mendix is a game-changer. It offers insurers the opportunity to leapfrog traditional software cycles and derive value instantly through the low-code approach."
Jethro Borsje, Chief Ecosystem Solutions Officer at Mendix, states, "Insurance leaders want to accelerate innovation and improve customer engagement. But development bandwidth is limited and core insurance systems are notoriously challenging to integrate. This partnership enables insurers to rapidly integrate data and systems to deliver exceptional experiences powered by InsureMO's insurance expertise."
The integrated solution will allow insurers to quickly build customer-facing applications for scenarios like new policy origination, underwriting, claims management, customer self-service portals, and more. Bringing together domain expertise and low-code agility will give insurers the tools they need to rapidly launch new products, improve digital customer journeys, and gain operational efficiencies.
About InsureMO
InsureMO provides a cloud-native insurance middleware platform that allows insurers to integrate core systems, orchestrate data, connect to digital ecosystems, and accelerate digital innovation. InsureMO's microservices abstract away legacy complexity while providing insurers with core insurance functionality like product configuration, underwriting, and claims. To learn more, visit www.insuremo.com.
About Mendix
Mendix, a Siemens business, is a global leader in enterprise low-code solutions for building agile, cloud-native business applications. The Mendix platform leverages low-code/no-code, artificial intelligence, cloud, and automation technologies to empower both professional and citizen developers to build applications up to 10x faster than traditional approaches. To learn more, visit www.mendix.com.