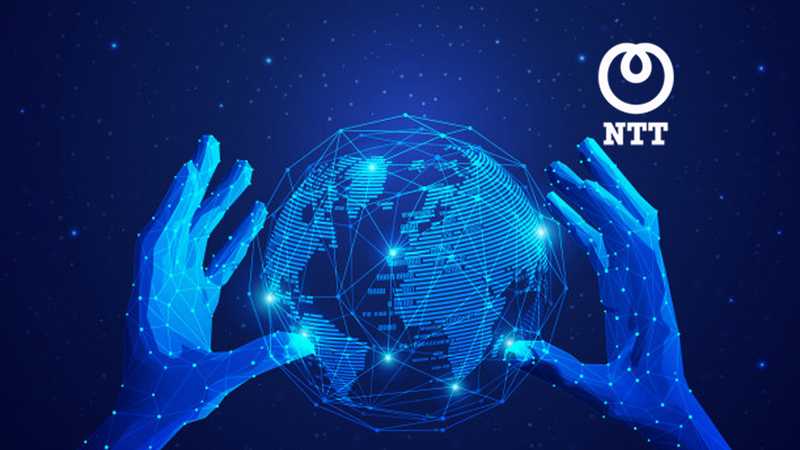 eBaoTech Corporation and NTT Data formally elevated their strategic partnership to jointly develop insurance technology ecosystem in Japan, leveraging eBaoTech's InsureMO middleware. NTT Data will start to develop many of its own or customer built applications based on InsureMO PaaS (Platform as a Service).
Core systems are often a barrier to digital innovation, new products across new channels delivering a better user experience but replacing them is often too costly, risky and time consuming.
eBaoCloud® InsureMO® contains common APIs needed to manage the whole life cycle of General, Life and Health insurance policies, such as quotation, illustration, underwriting, payment, and claims.
Based on InsureMO, NTT DATA will develop various new services and applications on a modernization middle office layer around carriers' existing core systems. The middle office enables configuration of new insurance policy types, integration to new channels and partners, and rapid development and launch of new products with low costs that drive new policy volumes at scale.
Rich standard APIs
Leveraging the rich standard APIs required for insurance operations on InsureMO, NTT DATA can flexibly and quickly collaborate with a wide range of channels according to product characteristics, even from other industries. In addition, by seamlessly calling specialized 3rd party APIs such as SNS, payment, etc., a series of procedures from billing to payment can be digitally completed catering to policyholders' needs and user habits.
A wide range of product templates
Utilizing the standardized product templates, NTT DATA could eliminate a lot of coding and testing workload during product development and as a result, quickly launch insurance products catering to the latest market trends and needs.
Connectivity
With API calls NTT DATA can seamlessly integrate with external applications and services such as OCR, voice recognition, payment and location from other service providers.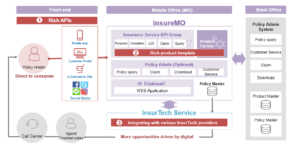 About NTT DATA
NTT DATA – a part of NTT Group – is a trusted global innovator of IT and business services headquartered in Tokyo. We help clients transform through consulting, industry solutions, business process services, IT modernization and managed services. NTT DATA enables clients, as well as society, to move confidently into the digital future. We are committed to our clients' long-term success and combine global reach with local client attention to serve them in over 50 countries. Visit us at https://nttdata.com.