Reduce ISO implementation time
Easily incorporate ISO ERC into your business lines

Receive automatic ISO circular updates
Decrease on-going circular maintenance

Reduce manual work, effort and save time
Dynamically compare and customize ISO content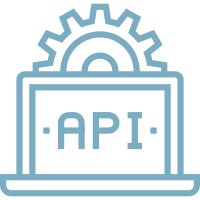 API-led configuration across all products
Setup in days vs. months of traditional implementation
NEW! InsureMO ISO Middle Office
InsureMO® adopts Verisk's ISO Electronic Rating Content for U.S., Boosting Insurers' Efficiency and Speed to Market. InsureMO® offers the next generation of Verisk's ISO Electronic Rating Content (ERC) to the U.S. market via Out of Box Products, API's, Product memo and runtime tools.
Rate your policies in your PAS in real time
Reduce time and effort when updating ISO rates, rules, loss costs, and forms without a major information technology investment.
LEVERAGE RATING SOLUTION API WITH INSUREMO
Faster go-to-market with out of the box or easy-to-clone ISO ERC
InsureMO® PaaS subscribers can now leverage the advantages of a secure, cloud-based internet architecture for high scalability and availability, a rich set of microservices and open APIs, and a configuration that supports the sales and service of products based on Verisk's ISO ERC 2 programs.
Explore the platform