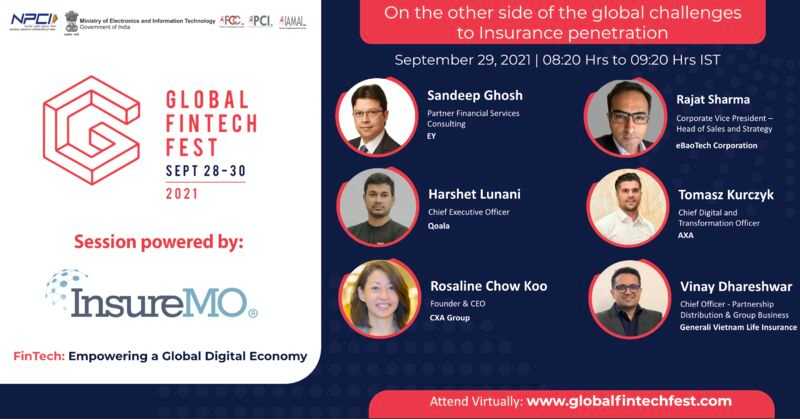 Virtual Event
Rajat Sharma, Head of Sales and Strategy of eBaoTech Corporation will join a panel discussion on September 29th on the topic of "Challenges to Insurance penetration" with Sandeep Ghosh from EY, Harshet Lunani from Qoala, Rosaline Chow Koo from CXA Group, Tomasz Kurczyk from AXA and Vinay Dhareshwar from Generali Vietnam Life Insurance.
This second edition of the Global FinTech Festival (GFF) has been specifically conceptualised to harness some of the best minds to deliver strategic insights on the current transformation of the ecosystem globally, position strategic activations to attract higher investments, derive a future-proof road map and upscale the knowledge base.
With the theme FinTech: Empowering a Global Digital Economy, GFF 2021 will provide an in-depth understanding of the latest business, policy, investment and technology developments within the FinTech landscape globally.
To register and schedule a meeting, please email info@ebaotech.com.