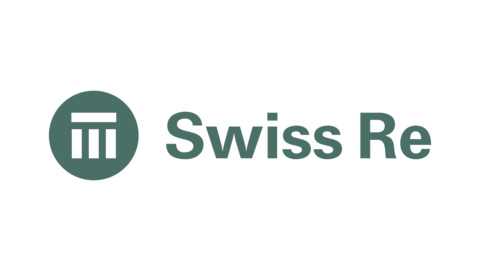 Swiss Re Corporate Solutions recently launched the "SMeART Digital Platform," a next-generation insurance policy fulfillment platform specially designed for insurance brokers to serve small and medium sized enterprises (SMEs). This new digital platform is powered by eBaoCloud®, as a technology enablement platform.
"We believe in China SME insurance business has huge growth potential. A survey shows that even in the economically developed coastal areas, insurance penetration among Chinese SMEs is less than 5%. Therefore, the SME insurance business has a great deal of room for future growth," said Jingwei Jia, initiator of the SMeART Digital Platform and CEO of Swiss Re Corporate Solutions (Swiss Re Corsol) Greater China.
Unlike traditional commercial insurance lines, policy admin system for SME lines needs to offer an extensive range of products as well as selection flexibility. That is, it must cater to the sophisticated management requests of commercial insurance products, and in the meanwhile make insurance purchase process simple and easy for smaller businesses, providing them with a highly user-friendly purchase experience and the ability to swiftly adapt to the latest changes in market conditions.
Swiss Re is committed to customer information safety and confidentiality and thus has very demanding system security requirements. After numerous verifications and a lengthy selection process, Swiss Re CorSol China decided to use eBaoCloud InsureMO®, an open API platform featuring microservices and cloud-native architecture. It is developed based on a fully mature enterprise internet application framework, and is capable of processing concurrent transactions and Big Data, which are typical of internet-based services. All data links involved in business processes are encrypted, and multiple penetration tests have been successfully completed, proving eBaoCloud platform a secure solution for online business operations.
Through highly efficient and close collaboration, it only took three months for Swiss Re CorSol China and eBaoTech to deploy this insurance policy administration system for new business lines. The launch of the platform will enable Swiss Re CorSol's channel partners to quote, underwrite, report and endorse policies in a real-time manner, greatly improving the efficiency of customer services.
Jingwei Jia, Swiss Re Corsol CEO of Greater China has high expectation of the new platform. "A small step forward in digitalization is a big advance for innovation. The new platform focuses on customers' needs and makes insurance a necessity that's easily accessible," he noted.
"In 2016 Swiss Re CorSol China selected eBaoTech's next-generation core system to manage its direct general insurance business in China and the system went into production in 2017," added Dr. Woody Mo, CEO of eBaoTech Corporation. "In 2018, the company partnered with eBaoTech again and chose eBaoCloud® InsureMO® to enable its SME operations. We're grateful for their recognition of and trust in our products and our team. We are confident that our future-proof microservice-based insurance platform will inspire more technological innovation in the insurance sector."
About Swiss Re Corporate Solutions
Swiss Re Corporate Solutions offers innovative, high-quality insurance capacity to mid-sized and large multinational corporations across the globe. Our offerings range from standard risk transfer covers and multi-line programmes, to highly customised solutions tailored to the needs of our clients. Swiss Re Corporate Solutions serves customers from over 50 offices worldwide and is backed by the financial strength of the Swiss Re Group. For more information about Swiss Re Corporate Solutions, please visit www.swissre.com/corporatesolutions
About eBaoTech
eBaoTech is a digital solution provider to the global insurance industry and our mission is to "make insurance easy". We do business in more than 30 countries globally, serving over 200 carriers and numerous agents, brokers, InsurTech's and others in the insurance ecosystem. Digital insurance is the coming wave and the insurance industry is moving into the API economy. eBaoTech provides solutions and services that enable digital insurance.
eBaoTech has been dedicated to insurtech innovation since its founding in 2000. In 2001, eBaoTech developed world's first browser/server based insurance core system suite, leading the advent and adoption of Java-based 3G insurance IT. In 2015 eBaoTech launched the world's first distributed, cloud-native and microservices based 4G insurance platform that provides a complete set of insurance APIs across an insurance policy's full lifecycle. eBaoTech offers a cloud based solution that enables digital insurance and enterprise level core system insurance software. We make insurance easy. More information, please visit www.ebaotech.com.